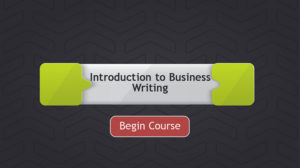 Why create an animated title page for your course? Well, title pages are the face of eLearning courses and give the first impression of the course to the learners. The title of the course, graphics, look-and-feel, and navigation options are some of the factors which will make it appealing for the learners to click the Begin Course button and start taking the course.
So, how should you design your title pages? There are several things you can consider. You need to add a clear and concise topic, use relevant graphics, add music, animations, or videos, and of course a clear call to action for the learner.
In this article, we are going to concentrate on creating an animated title page with the help of effects in Adobe Captivate 9. We are going to look at a very simple example where I'll show you how to apply multiple motion path effects and modify the timing of the objects to create an animation in Adobe Captivate 9.
Want to follow along the steps that I show you in the video tutorial? Download this Captivate 9 project and follow the steps.
Ready? Here's a short tutorial:
I hope you liked this tutorial to create a simple title page animation. You can also use one of the pre-built intro animations shipped with Adobe Captivate 9 assets, which are created using native Captivate effects.
Feel free to leave a comment here if you have any questions.
Happy captivating! 🙂