Put your best foot forward and create eLearning courses that will help you explain the concepts well. And don't forget to make your courses fun!
Technology will keep changing and evolving, and so will your approach, but the intent is never going to change, which is to keep the learning meaningful and engaging.
A page turner will not really excite your learners. Let them think, let them react, give them a challenge; let them learn the way they want to.
There's an evident shift from formal curriculum-based learning to informal just-in-time learning, and this is just the beginning!
Adobe Learning Summit 2017
Hands On workshop: Microlearning End-to-End with Adobe Tools
DevLearn 2017 Conference & Expo
Pre-conference certificate program: From Plain Page-Turners to Interactive eLearning with Captivate
Tips and Tricks for Creating Interactive Mobile Learning Courses with Captivate
Training 2018 Conference & Expo
3-day certificate program: Designing and Developing eLearning with Adobe Captivate
Tilt and Turn to Learn with Adobe Captivate Games!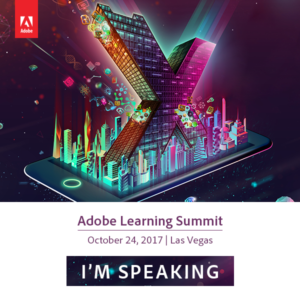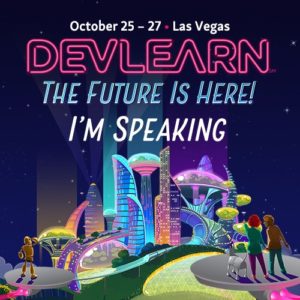 Adobe Captivate 2017: Animations and Effects
Captivate 2017: First Look
Adobe Captivate: Mobile Training Localization
Adobe Captivate Prime 2016 Essential Training
Adobe Captivate 9 Advanced Techniques
Adobe Captivate 9 Essential Training
Adobe Captivate Prime Essential Training
Adobe Captivate 9: First Look
Adobe Captivate Prime: First Look
Captivate 8 Advanced Techniques
Captivate Projects: Drag and Drop Interactions
What's new in Adobe Captivate 9
What's new in Adobe Presenter 11
What's new in Adobe Captivate 8
What's new in Adobe Presenter 10
Great, great and great! Pooja is amazing, the class went by so quick even though it was 2 hours long. Really learned a lot and loved the hands on the entire time!

Learning Solutions 2016 attendee
She's good, she wastes no time, and gives instructions multiple times . . . an excellent strategy for helping learners retain the information presented. I hope she does more videos like this on other features in Captivate.

Lynda.com course feedback
It was a privilege for me to attend this session. The speaker is extremely knowledgeable and wonderful presenter. She was very patient and excellent at making sure everyone was on the same page and understood content before moving on.

Learning Solutions 2016 attendee
Thumbs UP! What an enjoyable video ever I watched! The author seemed to be splendid with her lecture. She has a lot of knowledge with the Adobe Captivate area.

Lynda.com course feedback
Pooja is an absolute Rock Star! She is an excellent teacher, very approachable, a true expert, and has motivated me to do so much more with our Adobe tools.

The Guild Academy course attendee
I think Dr. Pooja is brilliant, and I have enjoyed her Adobe webinars in the past. I will sign up for almost any course she leads. That is how much faith I have in her.

The Guild Academy course attendee
Thank You Pooja!!!! You've helped me so much with Captivate. I hope there will be more sessions with tips and how to's like this one.

Captivate Webinar attendee
I just attended Pooja's session and it was awesome! This is the first real look I had at fluid boxes and I'm looking forward to working with them on my very next project! If you were unable to attend, I HIGHLY recommend viewing the recording when it becomes available! Pooja is a ROCK STAR!

Captivate Webinar attendee
The Webinar was Awesome!!!. Incredibly clear and understandable, makes you wanna start playing with responsive right away.

Captivate Webinar attendee
Pooja always does a wonderful job breaking down subjects in Captivate. I'm a big fan of her instructional videos that are online.

ATD TechKnowledge 2016 conference attendee
Liked the hands on practice exercises. Really focused on key steps vs navigation or reviewing basics.

ATD TechKnowledge 2016 conference attendee