Put your best foot forward and create eLearning courses that will help you explain the concepts well. And don't forget to make your courses fun!
Technology will keep changing and evolving, and so will your approach, but the intent is never going to change, which is to keep the learning meaningful and engaging.
A page turner will not really excite your learners. Let them think, let them react, give them a challenge; let them learn the way they want to.
There's an evident shift from formal curriculum-based learning to informal just-in-time learning, and this is just the beginning!
Online Learning Conference 2017
Pre-conference certificate program: Creating the Best Interactive eLearning with Adobe Captivate Certificate Program
Concurrent session: Tips and Tricks for Creating Responsive Courses with Captivate
Adobe Learning Summit 2017
Hands On workshop: Microlearning End-to-End with Adobe Tools
DevLearn 2017 Conference & Expo
Pre-conference certificate program: From Plain Page-Turners to Interactive eLearning with Captivate
Tips and Tricks for Creating Interactive Mobile Learning Courses with Captivate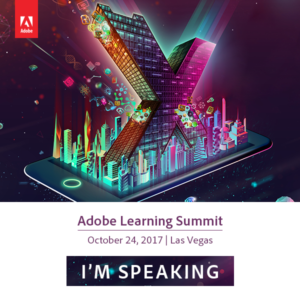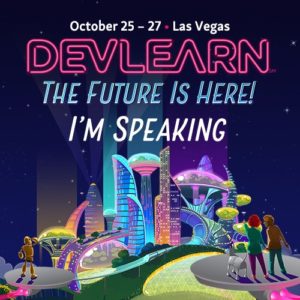 Adobe Captivate 2017: Animations and Effects
Captivate 2017: First Look
Adobe Captivate: Mobile Training Localization
Adobe Captivate Prime 2016 Essential Training
Adobe Captivate 9 Advanced Techniques
Adobe Captivate 9 Essential Training
Adobe Captivate Prime Essential Training
Adobe Captivate 9: First Look
Adobe Captivate Prime: First Look
Captivate 8 Advanced Techniques
Captivate Projects: Drag and Drop Interactions
What's new in Adobe Captivate 9
What's new in Adobe Presenter 11
What's new in Adobe Captivate 8
What's new in Adobe Presenter 10